Friday Features: all things Christmas
December 21, 2018, by Shaunacey Bonneville
TGIF!! Happy Friday before Christmas!!
It's time to kick the holidays into high-gear!
This week at the Blended Blog we obviously kept it all holidays, all week and I'm here to share my faves from this week's linkups
Here are a few of my favourite posts:
Maybe it's because I'm nosey, maybe it's because I like knowing other people's traditions but whatever the reason, I really enjoyed
All About That Mommy Life's post
about Christmas traditions. How cute is the idea of a countdown candle and how have I never seen this before?!
In addition to loving seeing other's traditions, I also love a look a decorations and
Lisa @ Coast to Coast
has a tree I just HAD to share. Check out the rest of her home decor, it's gorgeous!
I could honestly repost everyone from the linkup because YAY Christmas but I'm stopping myself at two posts so I can share some of my favourite outfit posts with you too!
This week's fashion theme was "
the night before Christmas
" and our readers did NOT disappoint!
Nina at
Sharing a journey
had some beautiful holiday outfits. That jacquard skirt is to DIE for (Sarah, you might need that to add to your skirt collection)
If I had somewhere to go (spoiler alert: I don't) I'd definitely love to rock a stunning outfit like
Lipgloss and Lace
!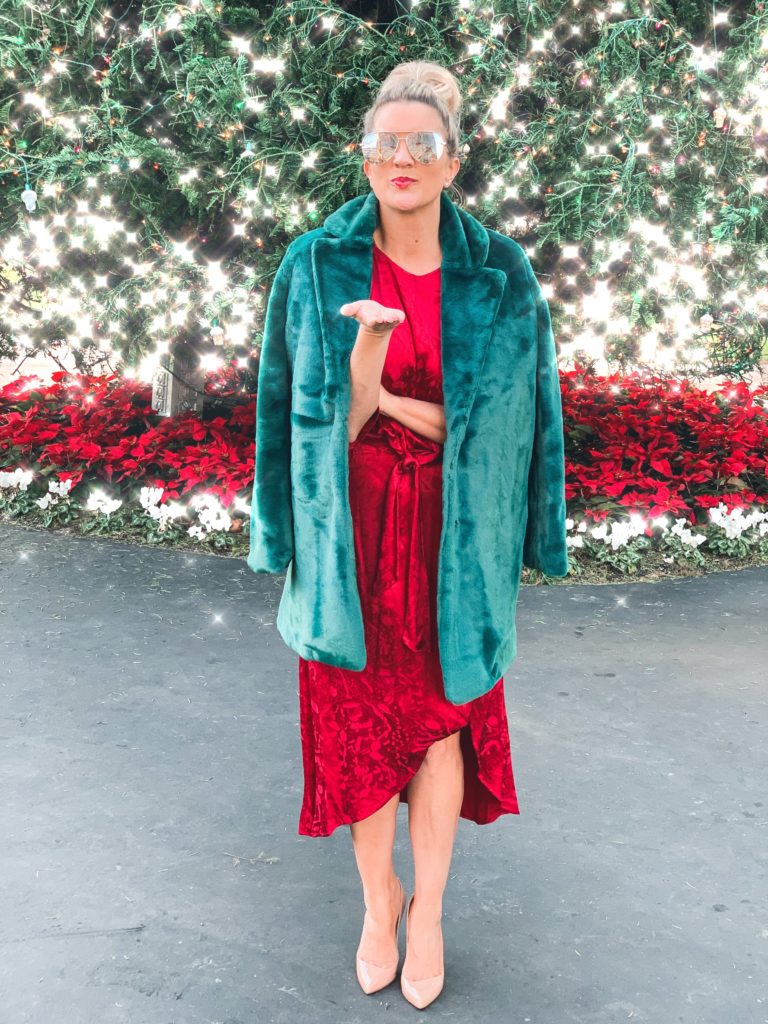 The truth of the matter, while I love dressing up, Christmas Eve at our house is reserved for cozy pjs, food and family. My lovely friend Lana at
My New Happy
channels it so well :)
Happy Almost Christmas!! We'd love you to link up your favourite posts below