Friday Loves
June 22, 2018, by Carrie
Hey, there! Happy Friday - TGIF! This is Carrie from A Stylish Fit. I'm so glad Friday is here even though it was a short work week for me. I had taken a couple of vacation days because...well, we bought last Friday and loved in that night. So it has been a whirlwind of unpacking and organizing, etc....Plus we currently do not have internet access so I'm hotspotting off of my phone. Not the best best but it's working.
Since I have been super distracted with selling our previous home and buying our current one, I have totally neglected all aspects of blogging. As I'm trying to get back in the swing, I did find a few things that sparked my interest.
Number One
~ Carrie at
Curly Crafty Mom
wrote and post and reviewed the FASTer way to Fat Loss. I had heard of the program before and I'm super impressed with her results. Doesn't she look fabulous? You can read the post
here
.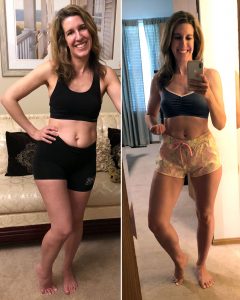 Number Two
~ Lisa from
Coast to Coast
had the best
Old Navy Try On Session
. Honestly, I've seen some of the cute pieces and tried on a few. They look way better on her. My fave is below.
Number Three
~ Emily at
Darling, Dearest
wrote a great post about
Baby Helpers: Binxy Baby
. Since I know nothing about baby stuff today I have no comment. Except...isn't Scarlett the cutest little one?
I hope you enjoy those great posts. Be sure to link up your faves this week. Hope you have the best weekend. I hope I get real internet hooked up soon so I can function like a real person living in 2018. LOL